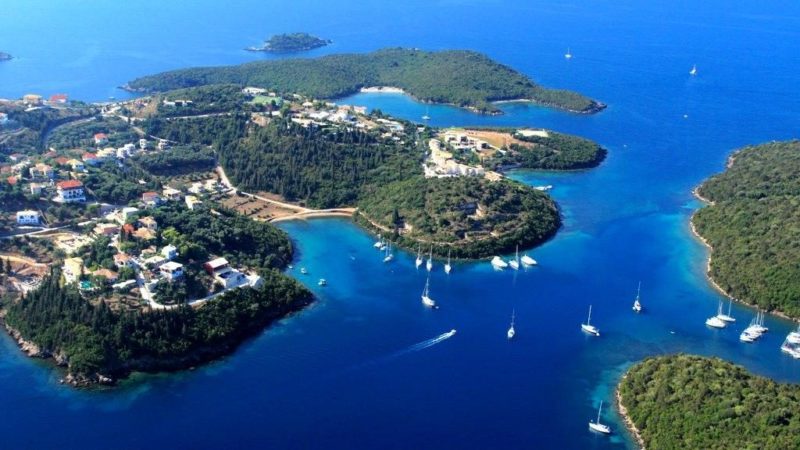 Sivota (10 min.from Nautilos) is a contemporary, picturesque, seaside village where the green scenery embraces the unique blue colour of the sea creating an idyllic location. With verdant hills surrounding the area, an enchanting bay, islets that remind of Norwegian fjords, crystal-clear waters and spotless beaches.
you can rent a small boat to visit the various beaches.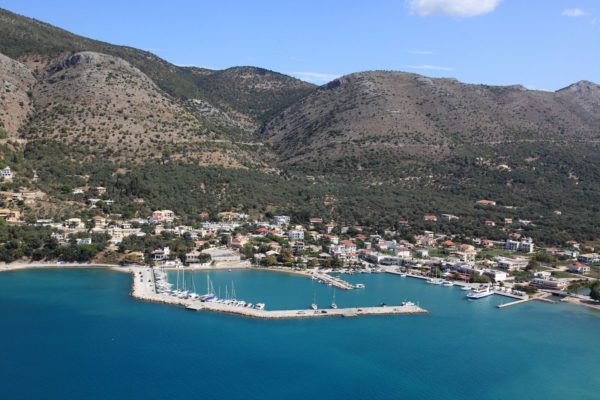 Only 2 km from Nautilos is the picturesque village of Plataria. Plataria is well known for its marina, the amazing landscapes and natural beauties with a lot of greenery, some very good restaurants, Cafes and shops cover the charming place.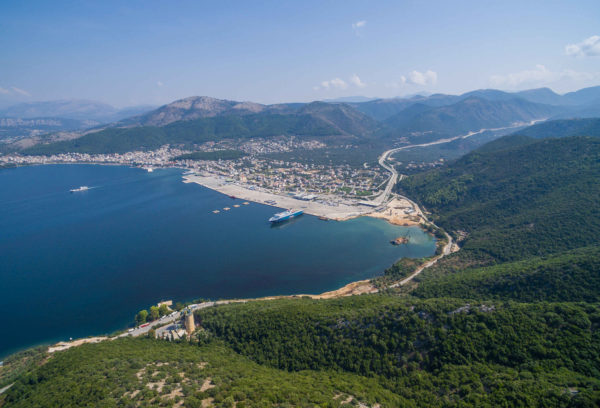 The unique landscape of Igoumenitsa, the capital of Thesprotia, enchants all visitors, while its multi-faceted history leaves no one disappointed. The seaside town that overlooks the aristocratic island of Corfu is a lively and bustling port – the second in traffic after Piraeus- and a water gateway to many destinations, it connects the mainland to Corfu island and Paxoi as well as neighboring Italy. During your visit to the area, you will find that both the city and the surrounding area are ideal for walking, running, cycling on the beach or in the mountains, sports or contact with nature. If you are interested, within a few minutes you can reach many beaches and enjoy a more summery landscape. One of the highlights of this city is the archeological museum.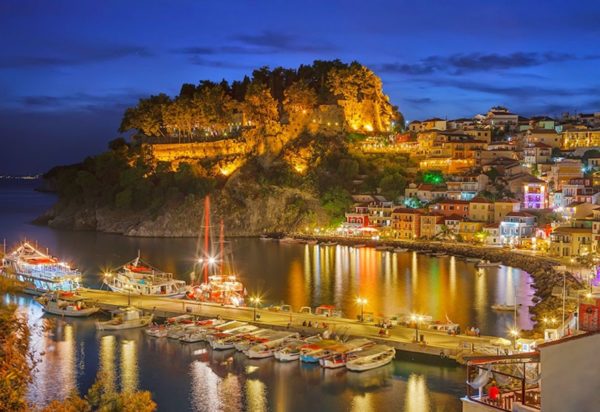 This little town has a beautiful setting! Let us set the scene: Colorful houses built on the slopes of a mountain, boasting a breathtaking view of the sea, exotic beaches with amazing turquoise waters such as Valtos, Lichnos, and Sarakiniko and natural surroundings. The most interesting sightseeing in the region is the Venetian Castle of Parga.  On the top of a hill above Parga Town is the most interesting sightseeing, the ruined walls of a Venetian castle, a vestige of the Venetian rule.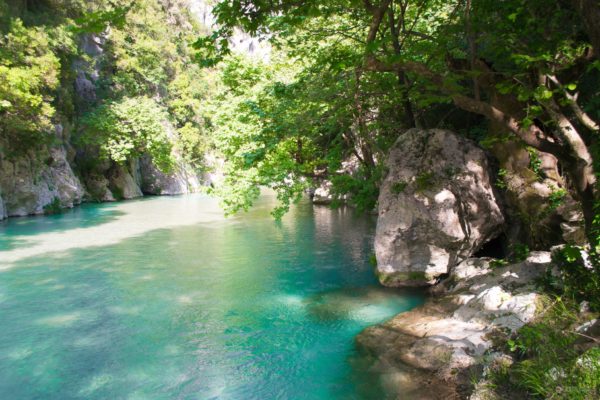 The Acheron River and Springs are a 30 min drive from Nautilos. Apart from its natural beauty. Apart from its natural beauty, it is a place of great historical significance. In Greek Mythology, the souls of the dead were ferried across the Acheron River by Charon in order to enter the Underworld. Today, it is a popular attraction for tourists as it offers a variety of recreational activities. Rafting, canoeing, mountain cycling, fishing and even swimming are among some of the activities available. Along the banks of the river, there are numerous cafes and restaurants to choose from.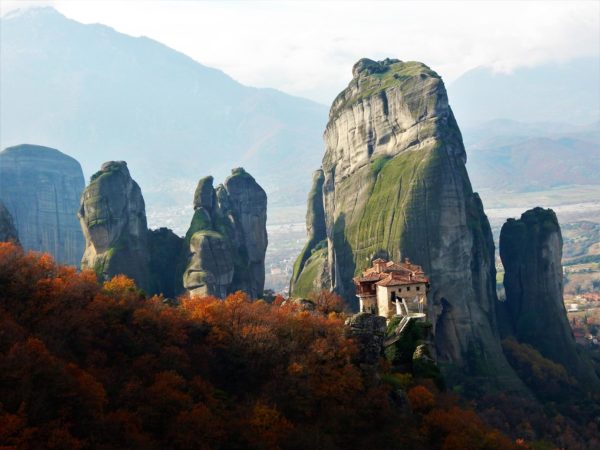 Meteora, which means "suspended in air". The thing that makes Meteora so special is the monasteries on top of the rock towers. The monasteries, the amount of peaks to climb and the paths for hiking makes it a unique spectacle. Located just outside the town of Kalabaka in central Greece. Witness nature at its best and admire this magic Place on foot or by bicycle.